Loving Life Right Here and Right Now –
The PRECIOUS PRESENT
September 1, 2019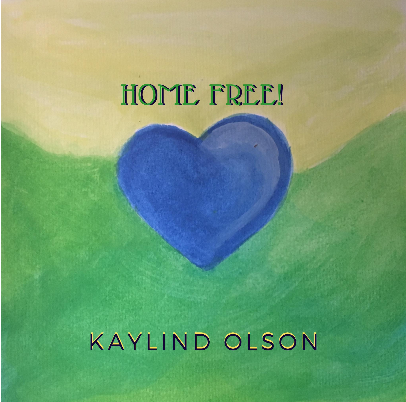 b

y KAYLIND OLSON

28 August 2019
Today I am excited because I have just recorded the vocals for my new song called "Home Free." In this song I talk about the feeling of loving life right here and right now. Because it's from that feeling of being right here and right now that we can move on, that we can reach, that we can stretch for who it is that we aspire to be. As we are living satisfied in the moment and being content in the moment, which I call the PRECIOUS PRESENT, that allows us the feeling of growth, the feeling of becoming more expansive, and the feeling of being that person, once again, who we aspire to be.
We're all on a journey and that JOurneY for each of us is independent or individual to what our feelings are and to what we feel our message might be to share with the world, with those around us, with our loved ones, with our family, and with our friends. Yet, as we are each JOurneYing, we are all coming together to make this world a better place, to help the Earth, to take care of the animals, to help one another.
This new song is a song of encouragement. It's a song of growth. It's a song of loving life! Just loving life right here right now. The more that we can focus on that the more that we become and the more that we see the BLESSINGS as I say many times in my videos, they keep coming to us.
I'm Kaylind Olson of GrandmasUniverse.com and I am so BLESSED to be here TODAY! Have a BEAUTIFUL day! You can! You know!
If you enJOY hearing short inspirational messages like this I encourage you to subscribe to Grandmas Universe You Tube channel and like and share my videos with your family and friends!